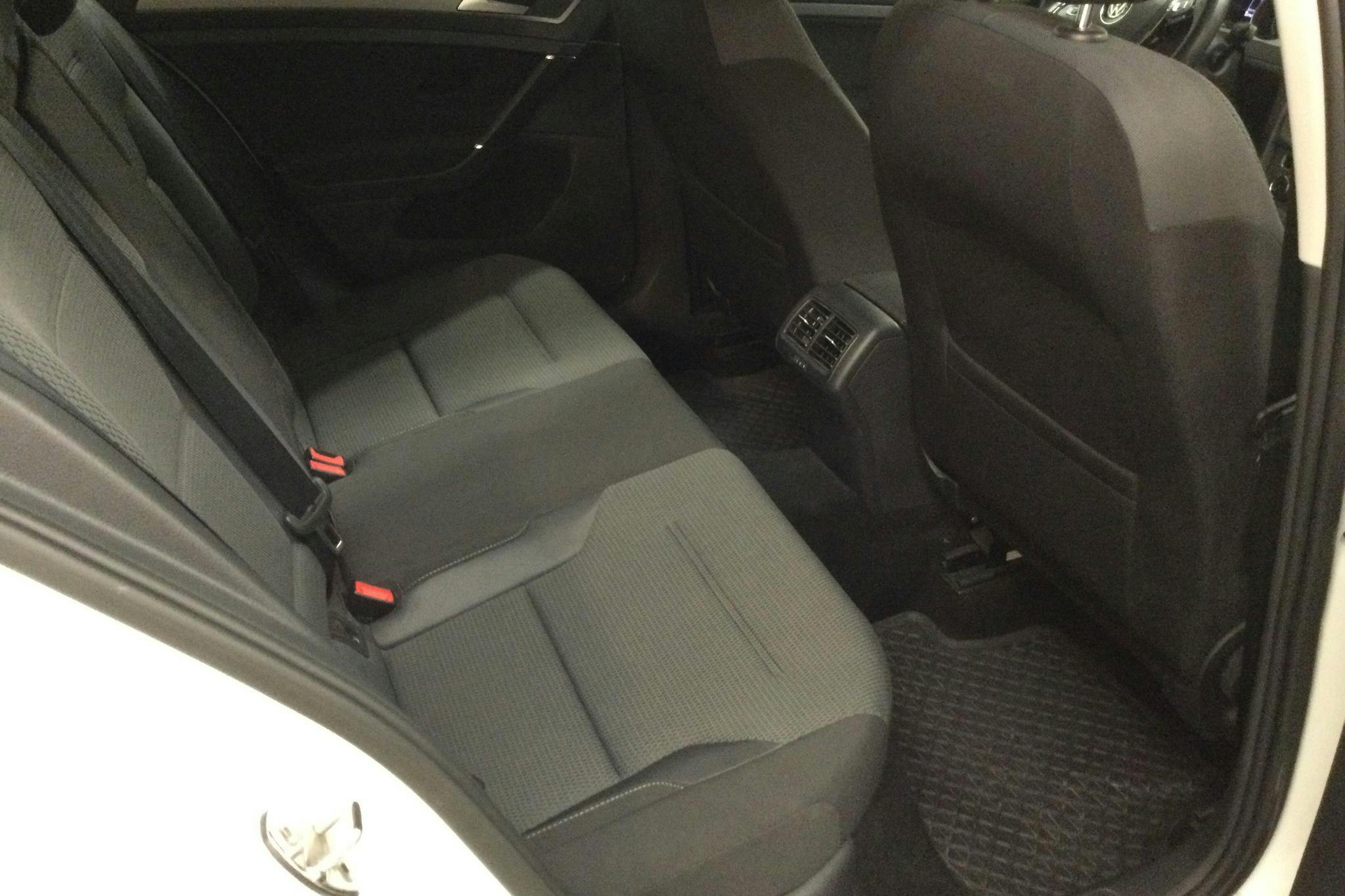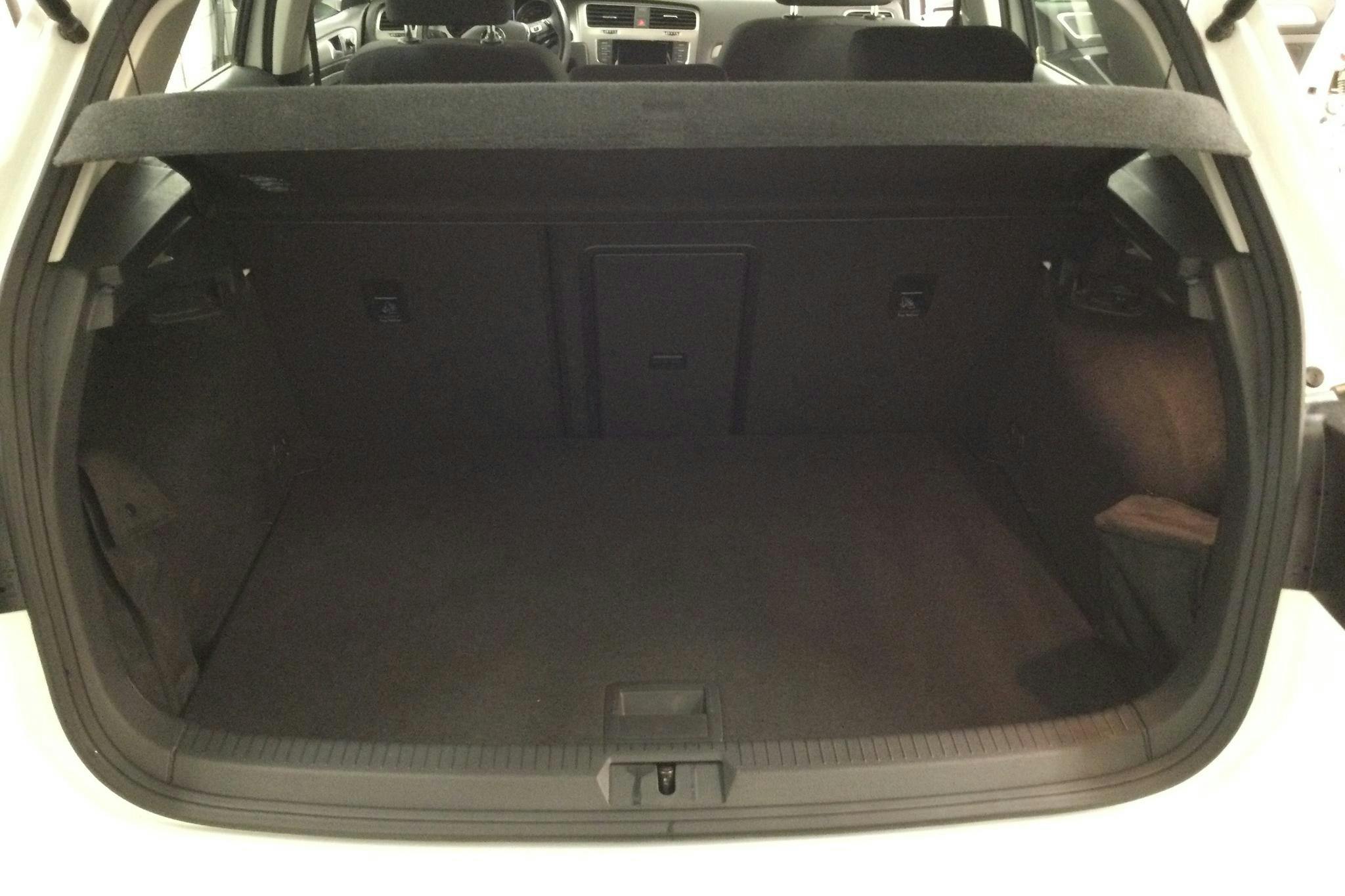 Volkswagen Golf
VII 1.4 TGI 5dr
13 796 Mil
2015
Petrol/Methane
Manual
With car loan from

960

kr/mth
Reservation price is reached
Buy direct VAT incl.
With car loan from

1 198

kr/mth
The time has gone out to buy the car at a fixed price
To Buy Direct
Volkswagen Golf
We have helped 200 000 find their new car
Kvdcars assessment
"En Volkswagen Golf från 2015 med bensin/gas-motor. Utrustad med bland annat adaptiv farthållare. Gotlandsbil körd på saltfria vägar."
The result from the KVD-test
Our vehicle technicians have tested the car on more than 170 points and noted both approved points and eventual remarks. This gives you a good and fair picture of the car.
Studded winter tyres

(Mounted)

15" Metal rim

A winter tyre must have at least 3 mm tread depth. A new winter tyre have around 9-10 mm tread depth.

16" Aluminium rim

A summer tyre must have at least 1,6 mm tread depth. A new summer tyre have around 7-8 mm tread depth.
See less of the test
Equipment
AC

Air conditioning without the ability to automatically adjust the temperature

AUX input

Stereo connection of mobile device

Adaptive cruise control

Cruise control that helps to maintain a certain distance to the vehicle ahead.

Auto hold

Temporarily prevents the car from rolling backward when you start on an incline

Autobrake (City Safety)

Automatic braking for oncoming vehicles and obstacles in front of the car at low speeds (City Safety)

Bluetooth

Wireless connection to mobile devices for such things as music

CD-Stereo

CD player

Cruise control

Electronic system that maintains programmed speed
Deactivating passenger airbag

Possibility to enable or disable the passenger airbag

Engine heater

Electronic engine heater that plugs in with a cable

Heated front seats

Different levels of heat in the front seats, set with a button

Isofix bak

Parking sensors front

Sensors on the bumper that warn of obstacles in front of the car

Parking sensors rear

Sensors on the rear bumper that warn of obstacles behind the car

Power mirrors

Electronically adjustable door mirrors

Power window front

Electronic window lift front
Power window rear

Electronic window lifts rear

Radio

Radio player

Remote lock

Enables you to open and lock the car from a distance

Start/Stop-function

Automatic engine start and stop at traffic lights, for example

Trip computer

Feature that displays information about the car, such as mileage, fuel consumption and temperature

USB input

Connecting a mobile device via USB connector
Facts
License number

OLH253

Model year

2015

Manufacture month

201407

Odometer reading

137 960 km

First date in traffic

2014-08-28

Service history

Service utförd vid följande mil: 851, 2055, 3543, 5112, 6630, 8238, 9867, 11139, 12471 senast 2020-04-27

Service book

Loose papers

Gearbox

Manual

Number of seats

5

Number of keys

2

Color

White

Finish

Solid

Textile

Textile

New car warranty

Not examined

Collision warranty

Not examined

Tax fee (yearly)

360 SEK
Technical data
Chassis number

WVWZZZAUZFP008037

Engine effect (petrol)

110 hp (81 kW)

Engine effect (methane)

110 hp (81 kW)

Max payload

468 kg

Max pull weight

1 650 kg

Consumption (combined)

5,3 l/100 km

CO2-emission (petrol)

124 g/km

Consumption (combined)

5,3 kbm/100km

CO2-emission (methane)

94 g/km

Next inspection at the latest

2021-05-31

Curb weight

1 382 kg

Tax weight

1 380 kg

Max trailer weight

1 400 kg

Vehicle total weight

1 850 kg

Length

4,26 m

Width

1,79 m

Height

1,45 m
Other information
Sold in sweden

Yes

Exportable

No
Facility
Visby
Choose city and see transport cost