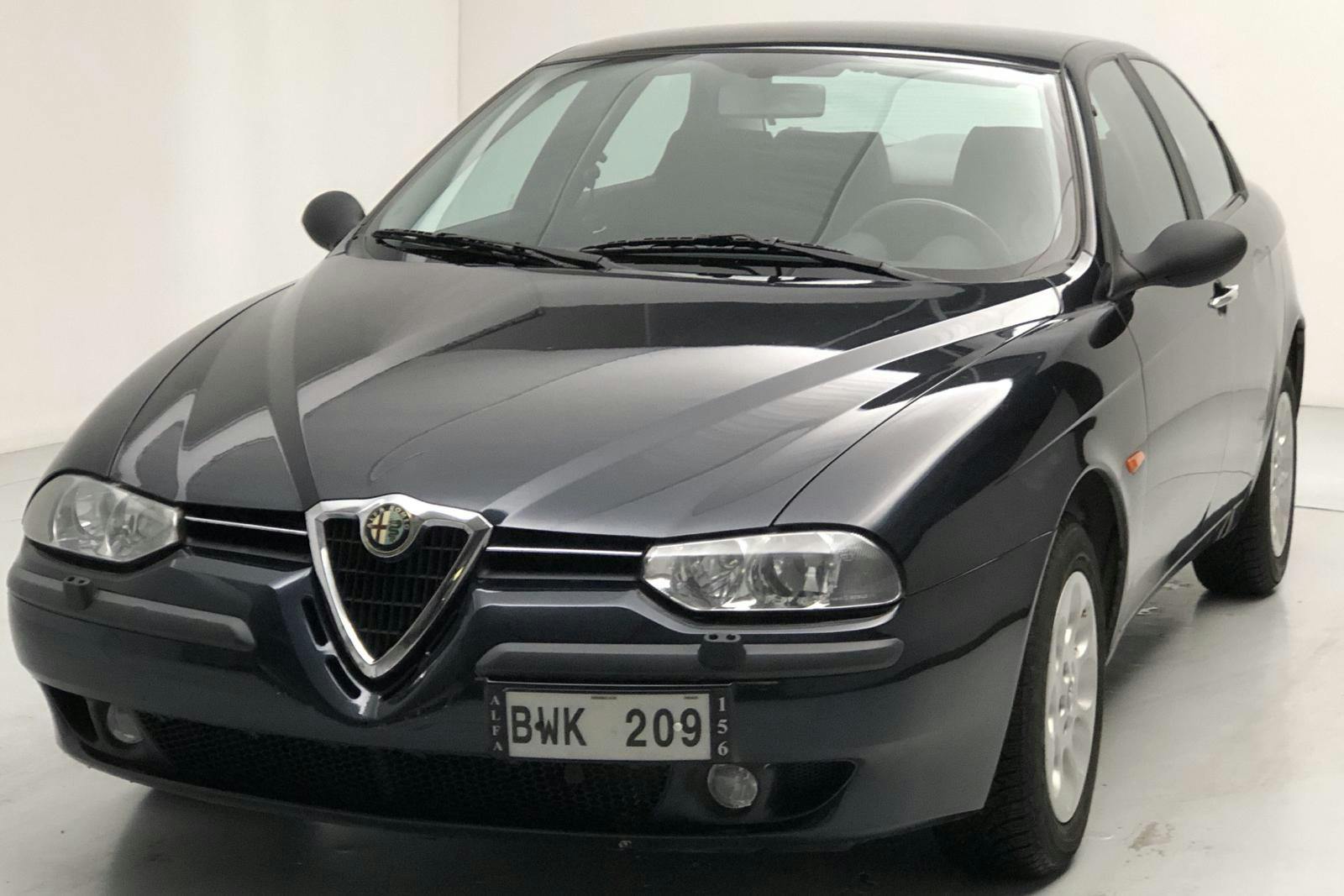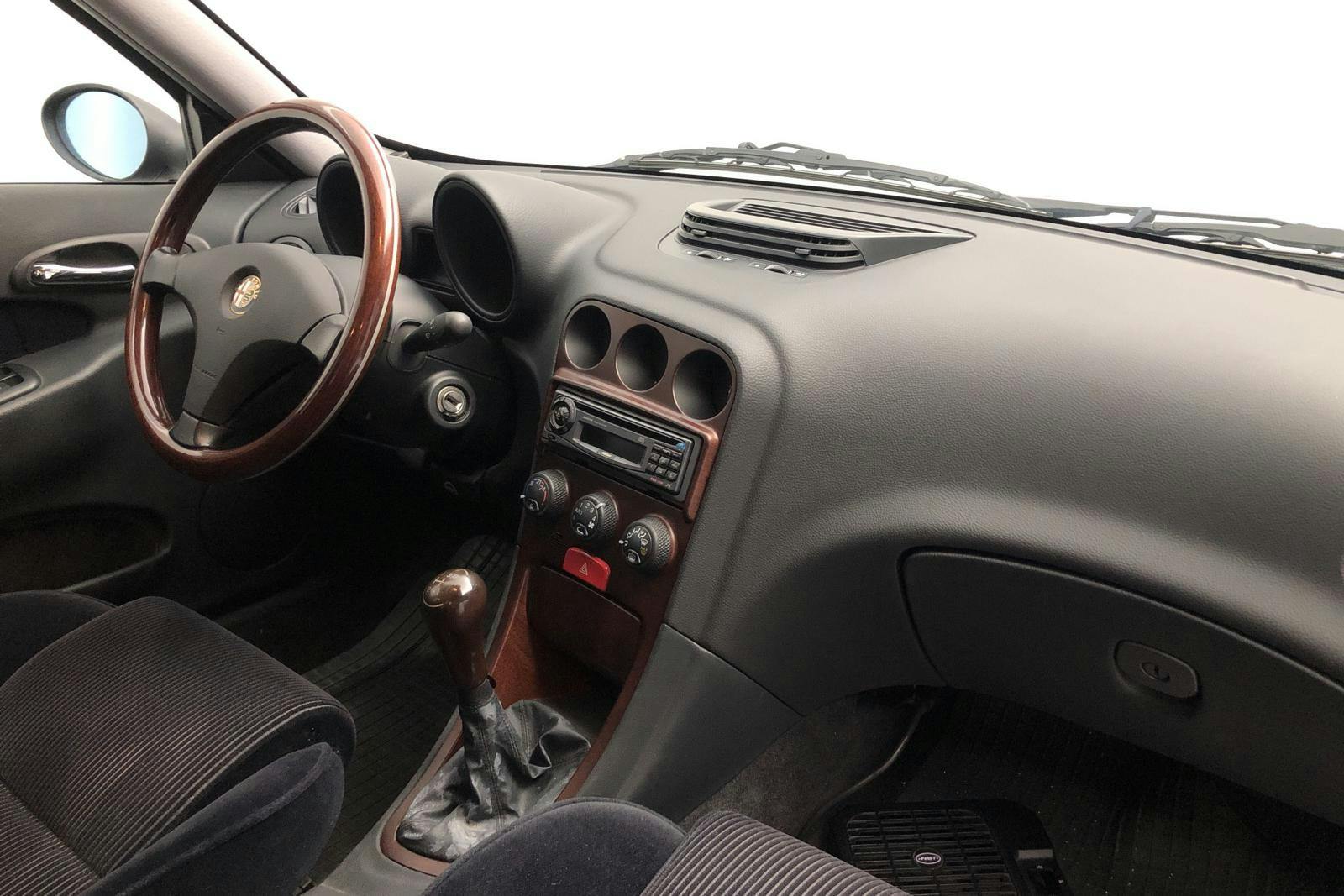 Alfa Romeo 156
2.0 TS
4 435 Mil
1998
Petrol
Manual
Reservation price is not reached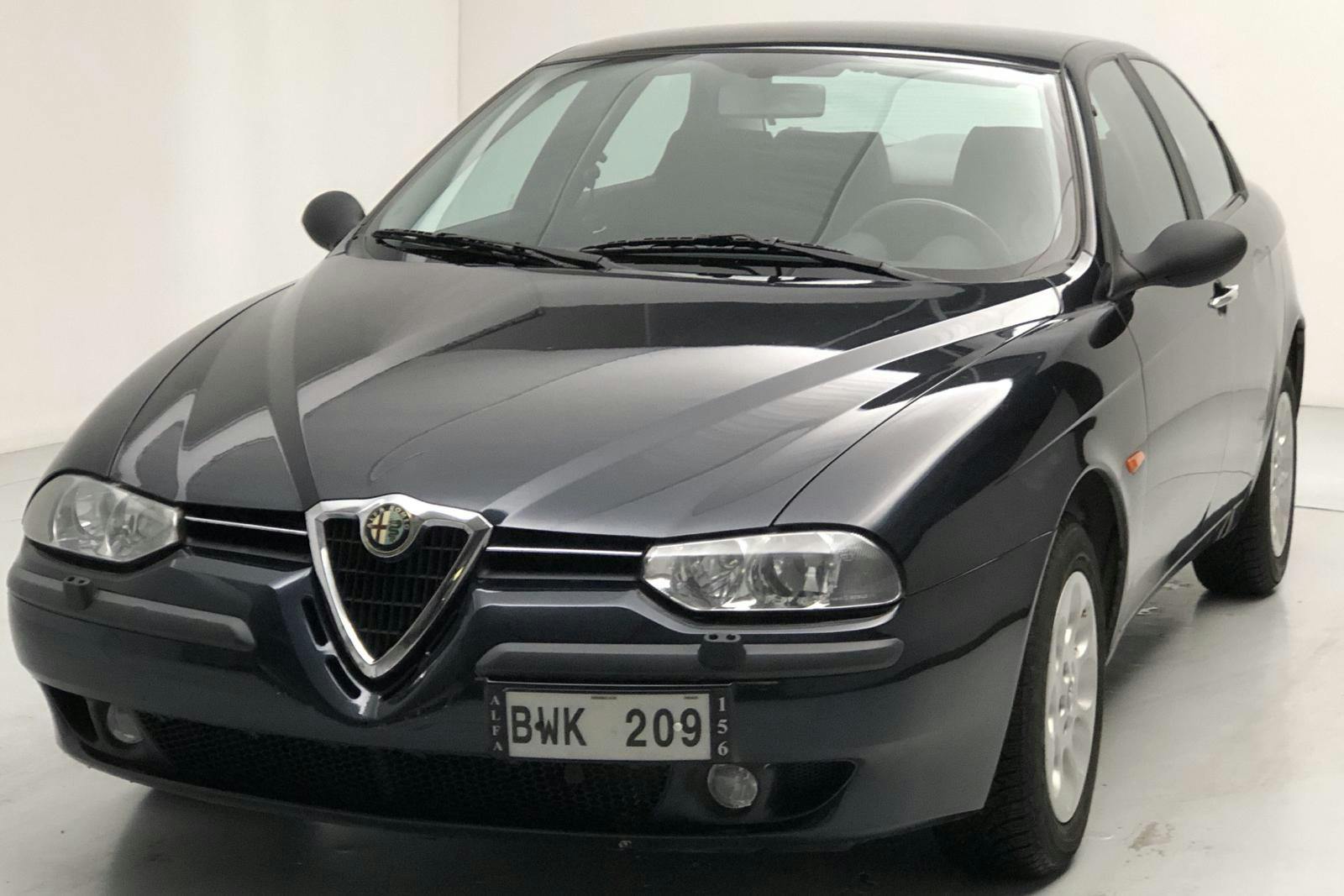 Alfa Romeo 156
We have helped 200 000 find their new car
Kvdcars assessment
"En Alfa Romeo 156 från 1998 med bensinmotor."
The result from the KVD-test
Our vehicle technicians have tested the car on more than 170 points and noted both approved points and eventual remarks. This gives you a good and fair picture of the car.
Unstudded winter tyres

(Mounted)

15" Aluminium rim

A winter tyre must have at least 3 mm tread depth. A new winter tyre have around 9-10 mm tread depth.
See less of the test
Equipment
AC

Air conditioning without the ability to automatically adjust the temperature

Anti-lock breaks

Prevents the wheels from locking when breaking

Anti-skid system

A system that detects if the car is skidding. By applying the brakes on individual wheels, the car is stabilised and the skid prevented. Also called ESP.
CD-Stereo

CD player

Engine heater

Electronic engine heater that plugs in with a cable

Power mirrors

Electronically adjustable door mirrors
Power window front

Electronic window lift front

Radio

Radio player
Facts
License number

BWK209

Model year

1998

Odometer reading

44 350 km

First date in traffic

1998-05-22

Service history

Service utförd vid följande mil: Servicebok saknas.

Gearbox

Manual

Number of seats

5

Number of keys

2

Color

Dark Blue

Finish

Metallic

Textile

Textile

New car warranty

Not examined

Collision warranty

Not examined

Tax fee (yearly)

1985 SEK
Technical data
Chassis number

93200000031439

Engine effect (petrol)

155 hp (114 kW)

Max payload

420 kg

Max pull weight

1 730 kg

Next inspection at the latest

2020-11-30

Curb weight

1 350 kg

Tax weight

1 350 kg

Max trailer weight

1 300 kg

Vehicle total weight

1 770 kg

Length

4,45 m

Width

1,75 m

Height

0,00 m
Other information
Sold in sweden

Yes

Exportable

Yes
Facility
Södertälje
Choose city and see transport cost